Proximity when separation is medically necessary
April 30, 2019
When broodmare Lucky Dance's newborn foal — a filly by Maryland stallion Great Notion — became weak and refused to nurse, Chanceland Farm personnel immediately rushed both the foal and her mare to the Equine Medical Center for treatment.
The foal was diagnosed with neonatal isoerythrolysis, a potentially deadly disease in which the mare's antibodies attack the foal's red blood cells. Because treatment necessitated separating the foal from the mare, the foal was fed from a bucket until thoroughly washed erythrocytes from the mare were available to give to the foal via transfusion.
A new addition to EMC's intensive care unit, the foal box, which was made possible by a generous donation from the Backer Foundation, has been invaluable in the safe handling and care of foals needing 24/7 attention.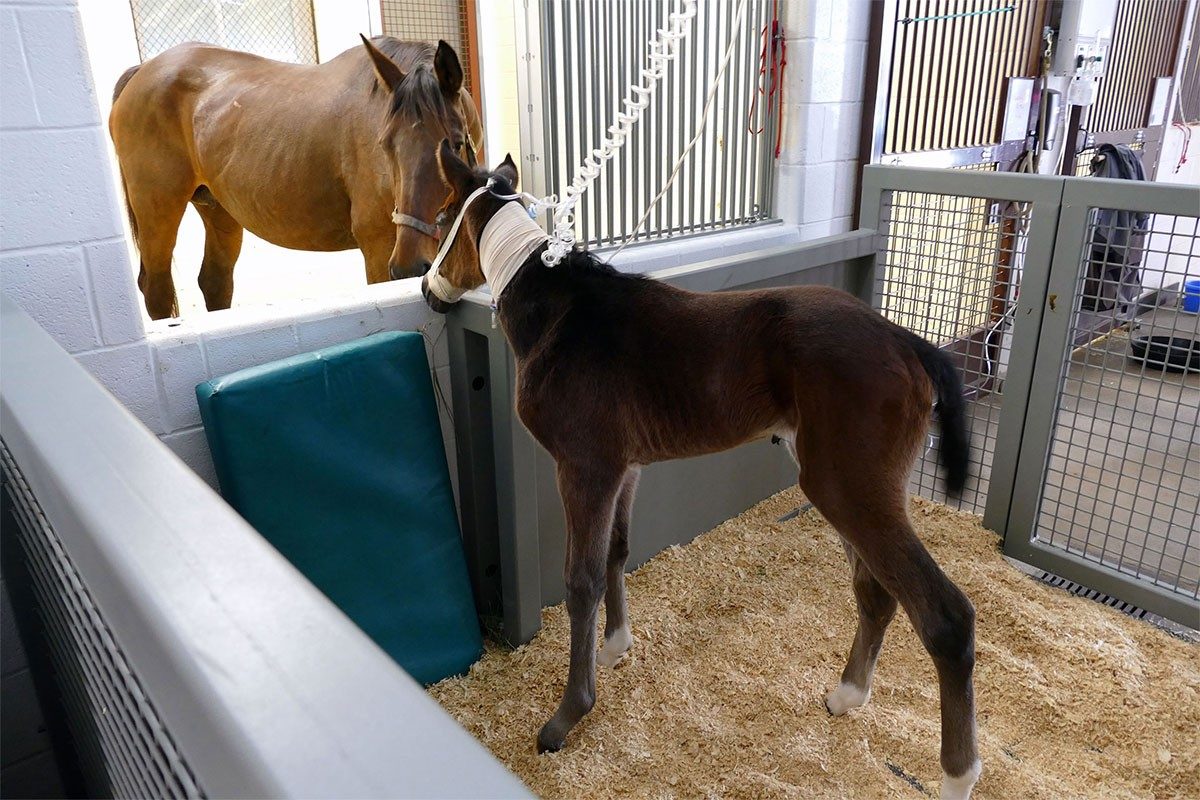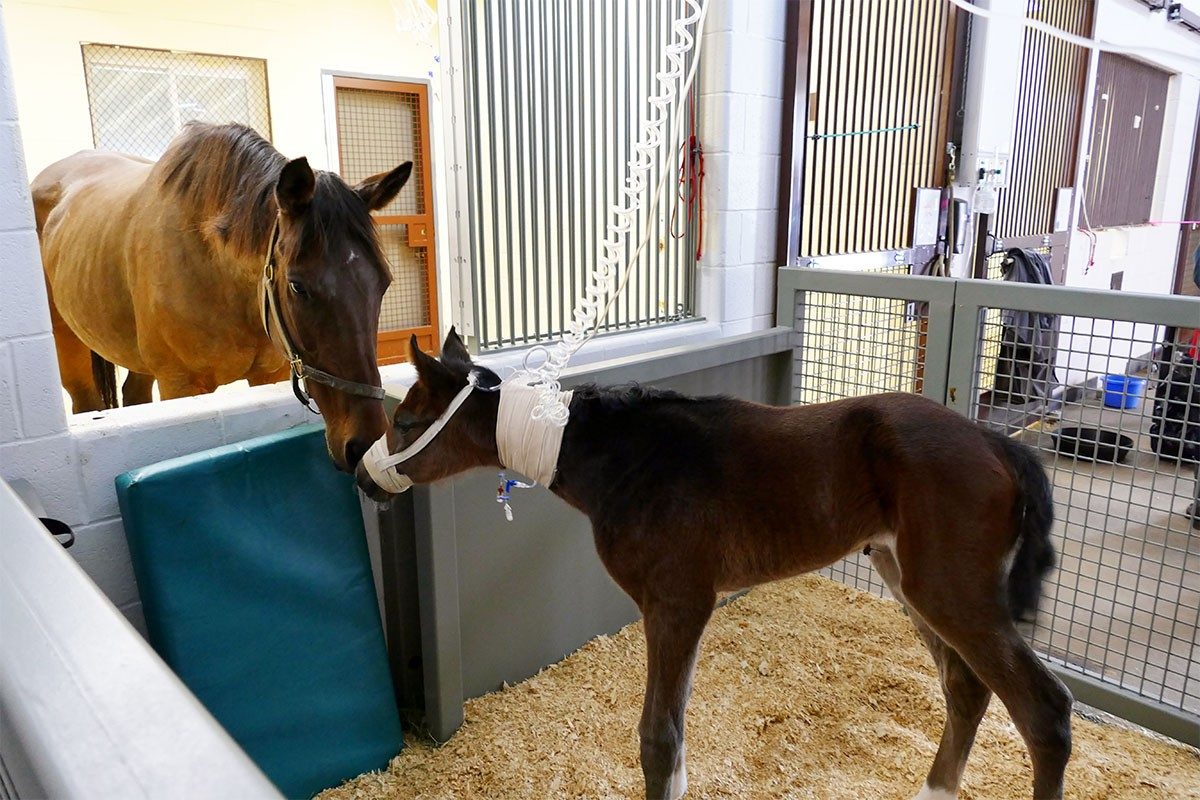 Once the foal was able to share a stall with her dam and to nurse naturally, the pair was discharged and returned home to Chanceland, where they are thriving.

Video by Ray Meese, Virginia Tech | Photos by Ray Meese and Sharon Peart