Indoor arena on track for spring unveiling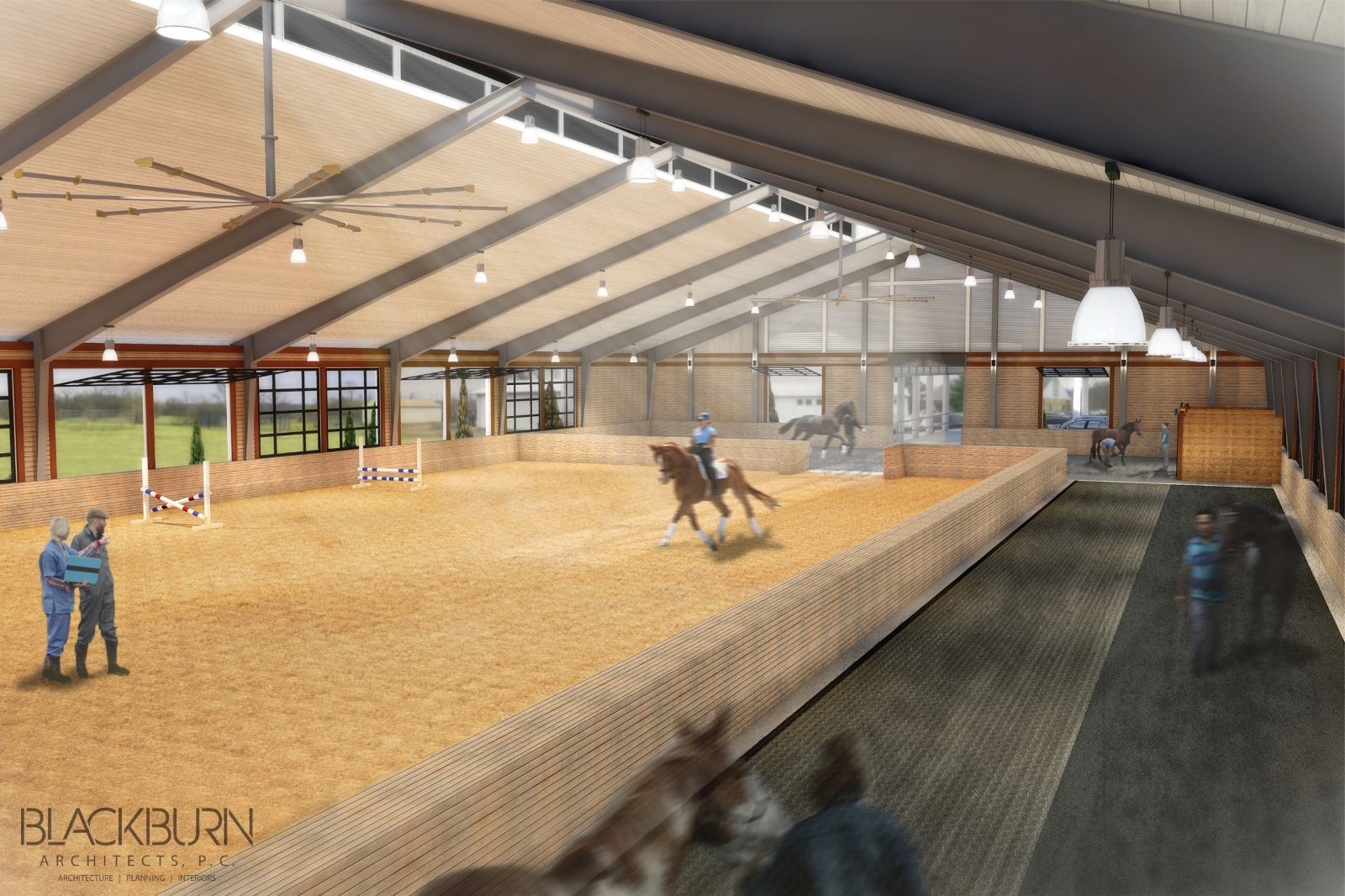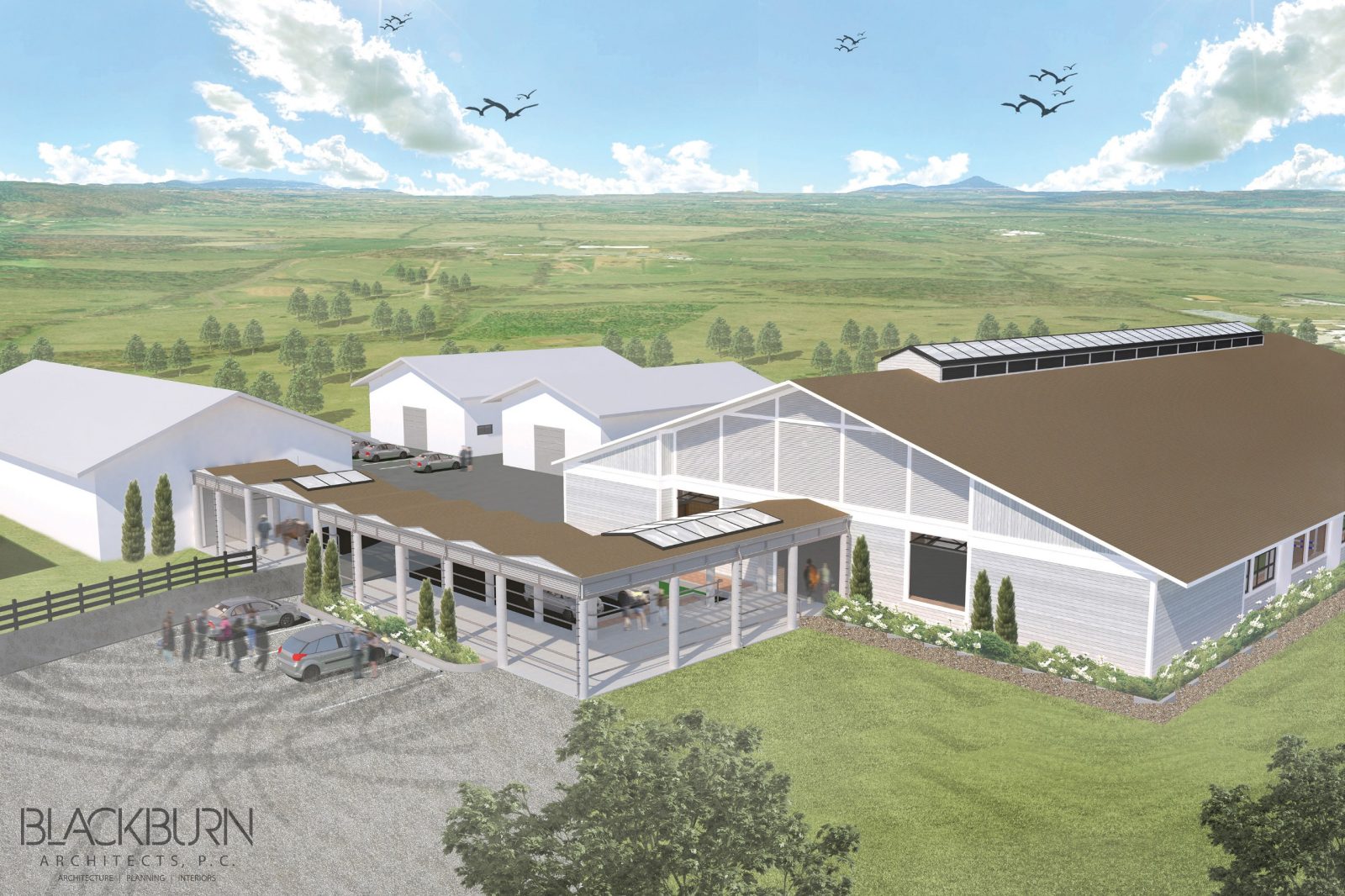 In November 2019, Virginia Tech's Marion duPont Scott Equine Medical Center (EMC) will host a groundbreaking for another addition to its hospital campus in Leesburg, Virginia.
The Stephen and Jane Hale Indoor Arena—made possible by Amy and Frank Batten, who furnished half the cost, followed by a number of donations, including a generous final matching gift from the Hales—demonstrates the power  of philanthropic partnerships to enhance the center's ability to treat sport horses. 
Marking the final component of EMC's "New Horizon" operational plan, the new facility is "a springboard for continued progress as we implement our new strategic plan," said Michael Erskine (DVM '88), the center's director and Jean Ellen Shehan Professor. 
Released in 2014, the plan focused on advancing the center's sports medicine capabilities to benefit equine athletes by integrating lameness evaluations, advanced imaging, therapeutic podiatry, and other modalities, such as acupuncture. The initiative also outlined the recently renovated Youngkin Equine Soundness Clinic, as well as an updated farrier shop, both now receiving patients. Upon completion of the indoor arena, which will aid lameness evaluations by allowing specialists to observe horses exercising on various surfaces, the facilities will sit adjacent to one another, connected by a breezeway. 
From a broader perspective, Erskine and Director of Major Gifts Stacey Ahner point out that the interconnected facilities support a multidisciplinary approach, allowing horses to be evaluated by different specialists, all at the same site. "Since the horse is our central focus and the facilities are key, there's this collaborative aspect as we can bring the specialists from the hospital to the horse and have them work within the same space," Erskine said.  
What's more, the new facilities serve as a visual marker of the work happening within EMC, such as advanced CT imaging, regenerative medicine, and podiatry. "The complex is a way to make it readily apparent to people that this facility is worthy of these patients," Ahner said. 
As EMC prepares to commemorate its 35th anniversary, an official groundbreaking for the indoor arena will be held on Nov. 8, and a celebration honoring the career of Professor Emeritus of Equine Surgery Nathaniel A. White II will be held earlier that week. Meanwhile, the indoor arena is anticipated to be completed in the spring.